Forest Grove, Barton, Preston
Scale: 6.8 acres, 65 units

Hollins Srategic Land have gained outline planning consent for up to 65 dwellings. The Planning Inspectorate approved the scheme and stated the appeal site "would result in the provision of much needed family and market housing".

The land is located directly off Forest Grove on the edge of the linear village of Barton and is approximately 6 miles north of Preston; it is located outside of the defined settlement boundary. The site is very well contained and is bounded by housing to the north and west and is well screened from the open countryside by a robust tree belt, hedgerow and a public footpath to the south and east.

The site is located on a major bus route as Barton is located directly off the A6 Garstang Road and regular services run from/to Preston and Lancaster via Garstang. Within Barton there are two primary schools, including St Lawrence C of E Primary, which has a Nursery and Toddler group. Furthermore within 300 metres of the site is a village hall with sports facilities (tennis, football, crown green bowling), several restaurants and pubs and the Best Western - Barton Grange Hotel.

The site was identified in the early stages of Preston's residential identification and allocations assessment as suitable to be considered as a rural exceptions site. In addition to this, in support of our strategy paragraph 54 of NPPF encourages local planning authorities to consider whether allowing some market housing would facilitate delivery of significant affordable housing. Our proposals include provision of 35% affordable housing, in line with Core Strategy Policy 7.
'Click Here' to view the illustrative layout and design (PDF- opens a new window)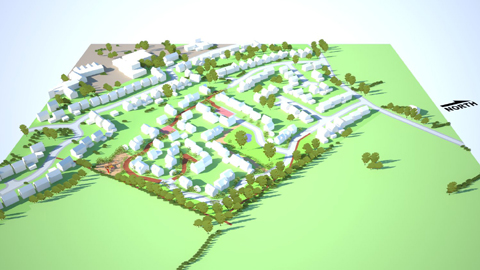 'Click Here' to view the Design & Access Statement (PDF- opens a new window)